{{ timeAgo('2020-02-14 14:12:00 -0600') }}
baseball
Edit
West Virginia Mountaineers Baseball 2020 Season Preview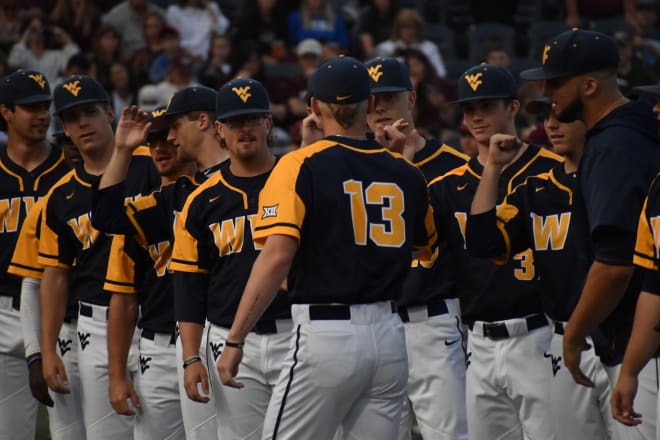 The 128th season of West Virginia baseball is set to begin Friday night when the Mountaineers open a three-game road series against Jacksonville at 6 p.m. ET.
WVSports.com previews the upcoming season with lineup projections, outlooks for both the team's hitting and pitching as well as a key piece of motivation for the team this year.
Heartbreaking end to last season serving as motivation
It took one swing of the bat from Texas A&M's Bryce Blaum to send Monongalia County Ballpark into complete silence and shock.
The only noise that could be heard inside the ballpark were the cheers from the Texas A&M fans and the Aggies team celebrating a walk-off grand slam in the bottom of the ninth inning with two outs and a full count on Blaum. The grand slam that was hit off West Virginia right-hander Sam Kessler eliminated the Mountaineers from their own NCAA Regional and put a heartbreaking end to arguably the most historic and memorable season in program history.
Fast forward over eight months later and the Mountaineers are looking to make even more history and that means making it farther than they did last year."We didn't make it last year and that's a bad taste in all of our mouths (and) everyone in West Virginia that we play for," second basemen Tyler Doanes said. "That's a bad taste, so I think that's one of the things that pushes this team on is we didn't make it and this year is the year that we want to make it. We wanna go that step farther, that one pitch farther."
"I don't like to think about it much, but I mean at the same time, that needs to be our goal--to win a regional and then go on to a Super (Regionals) and then to a College World Series," catcher Paul McIntosh said. That's obviously our end goal and that's obviously what we're fighting for. That's the fire. I'll never forget seeing that on Twitter the next day--scrolling, scrolling, scrolling and seeing nothing but that. There's nothing more that pissed me off."
"Having a season that special end like that (it's) just not a good feeling so coming back you just keep that in the back of your mind, you don't want it to end like that this year, that's the plan," sophomore RHP Ryan Bergert said.
Lineup projections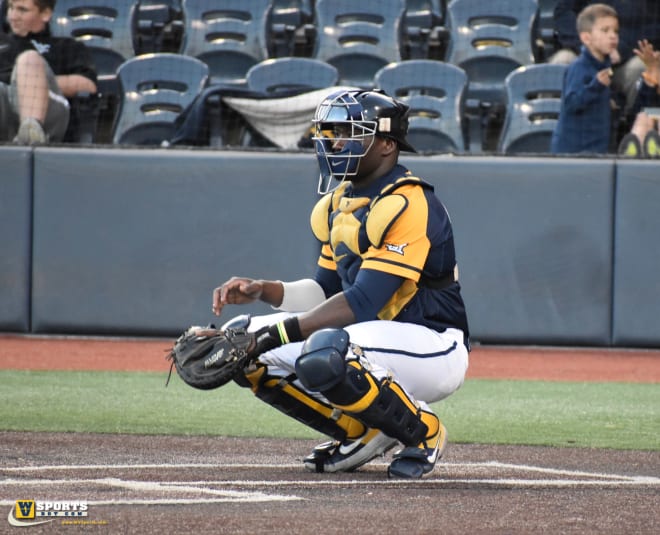 Infield:
Let's begin at catcher.
Gone is the team's anchor behind home plate in Ivan Gonzalez, who was a senior and drafted by the Chicago White Sox in the eighth round of the 2019 MLB Draft.
But now the Mountaineers will turn to junior Paul McIntosh (Preseason All-Big 12) to take over at the position after starting 42 games last year as a DH and nine at catcher. He was the team's leader in home runs last year with 10.
Second base and shortstop are currently occupied by returning starters in junior Tyler Doanes (Preseason All-Big 12) and sophomore Tevin Tucker. Doanes was one of just two Mountaineers to finish last season with a batting average of .300 or better. The other was Darius Hill, a senior who was drafted by the Chicago Cubs.
Really the question marks within the infield are the first and third base positions.
Kevin Brophy played primarily third base for the team last season, but has experience playing first. Marques Inman, last season's starter at first, is longer with the program and isn't listed on the roster.
Brophy, who finished tied for second on the team last year with nine homers, started at both first and third between the team's fall baseball games against Marshall. In the fall game Brophy started at third, it was sophomore Ryan Archibald who started at first and freshman Matt McCormick was the designated hitter. In the other fall game, Brophy started at first, McCormick started at third and Braden Zarbnisky was the DH.
McCormick was drafted in the 40th round by the Cincinnati Reds, but elected to enroll at West Virginia instead of signing with the MLB.
We'll find out soon enough how things will shape out between the first and third base positions, but one thing that's for sure is Brophy will be playing one of them.
Outfield:
The Mountaineers lost T.J. Lake, Brandon White and Hill in the outfield, but the good news is they'll have Zarbnisky back after missing all of last season with an injury.
Zarbnisky started 42 games in left field during his junior season, so it's very likely that'll be his primary position. He'll also contribute on the mound as a reliever and may also serve in the DH role.
West Virginia also returns sophomore Austin Davis who'll likely lock down right field and head coach Randy Mazey made it known already that true freshman Victor Scott will replace White in center field. It's also possible that Davis could slide over to left field in place of Zarbnisky if he's on the mound or serving as the DH.
In one fall baseball game, Austin Earl started in right field and Davis started in left while Zarbnisky was in the DH role.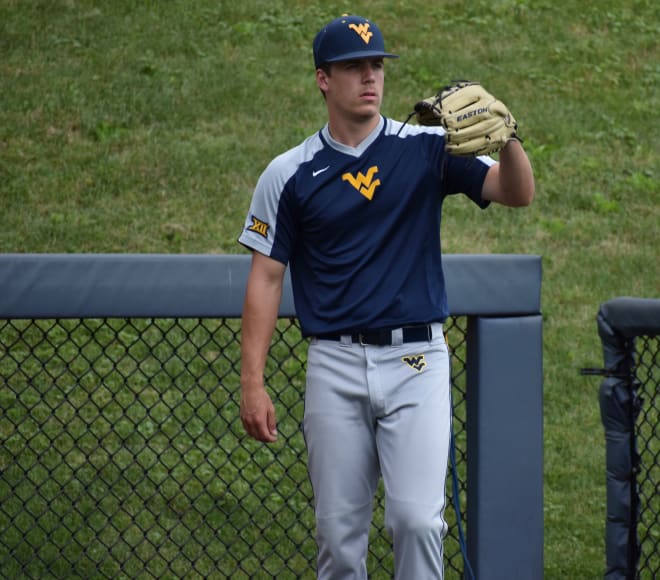 Pitching:
Three of West Virginia's four main starters from a season ago were drafted leaving junior left-handed pitcher Jackson Wolf as the lone returning starter.
Wolf will be the Friday starter with sophomore right-hander Ryan Bergert, who didn't allow a run in his final 10 appearances on the mound last season as a freshman, serving as the Saturday starter. Freshman lefty Jake Carr, a St. Albans native, will be this Sunday's starter.
With a primarily new starting rotation, it's likely West Virginia will have to go into its bullpen more than it did last season since last year's starters were able to pitch a lot of innings.
Outlooks:
This is a team that on paper, will have to be carried by its speed and hitting while the starting pitching and bullpen develop.
There's a lot of speed in this lineup with Doanes, Tucker, Davis and Zarbnisky. Doanes, Tucker and Davis combined for 51 stolen bases last season while Zarbnisky led the team with 27 in 2018.
Again, ON PAPER, this team's speed and hitting and just overall versatility offensively should be their strengths while there will probably be some growing pains when it comes to pitching. But again, I really thought this team was going to be carried by its bats last season and look what happened--it was a team that relied a lot on its starting pitching.
This is a young team with inexperience in some areas with 19 newcomers on the roster, the most in Mazey's tenure mixed with some veteran experience. There are four players who played in at least 50 games last season in Tucker (60), Doanes (59), Brophy (57) and McIntosh (52).
For more outlook on this upcoming season, read our insider notes from Jan. 30 -- https://westvirginia.forums.rivals.com/threads/baseball-insider-notes.222638/
Series Schedule:
Friday: 6 p.m. ET (live audio JUDolphins.com)
Saturday: 2 p.m. (live audio JUDolphins.com)
Sunday: 1 p.m. (ESPN+)