Walk-on transfer Cain excited for next chapter at West Virginia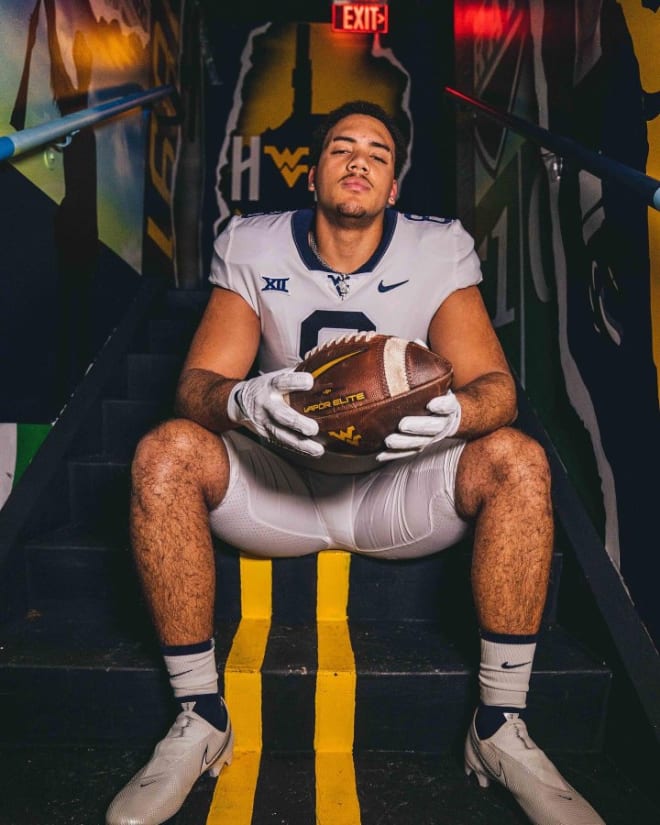 Navy linebacker transfer Tyler Cain knew what he wanted to find when he entered the transfer portal. Turns out that West Virginia offers all of that and more.
Cain, who committed to the Mountaineers as a preferred walk-on, felt that Morgantown offered the perfect mix of a place where he can have opportunities on the field and be comfortable away from it.
"I love how everyone in the entire state of West Virginia is so bought into football and that's the environment I want to be around," he said.
Cain let inside linebackers coach Jeff Koonz along with Tyler Allen know that he was planning to enrolling with the Mountaineers and both were excited about the news. Allen had been the coach that Cain had spent the most time talking to throughout and the coaches believe that he can help the program.
"He told me that I can dome down here and earn a spot," he said.
The coaching staff sees the 6-foot-2, 230-pounder, as either a mike or bandit at the next level and have been impressed with his physicality, quickness and burst at the position.
Cain had visited Morgantown on two separate occasions and believes that the Mountaineers are on the upswing and will soon be getting back to their winning ways. And he has an understanding of that when you consider that he is a native of Beaver Falls, Pennsylvania and has grown up near the program.
The main reason for his transfer was the government passing a bill where members of the service academy could no longer go professional and wanted to have the ability to chase his dream. That led him to West Virginia where he will have his shot of proving what he can do.
"I feel like I can come in and make a big impact on the team," he said.
Cain will arrive at West Virginia June 26 and will have all four years of eligibility remaining.
"Now all I have to do is learn the plays," Cain said.