Four-star 2020 forward Cottrell picks WVU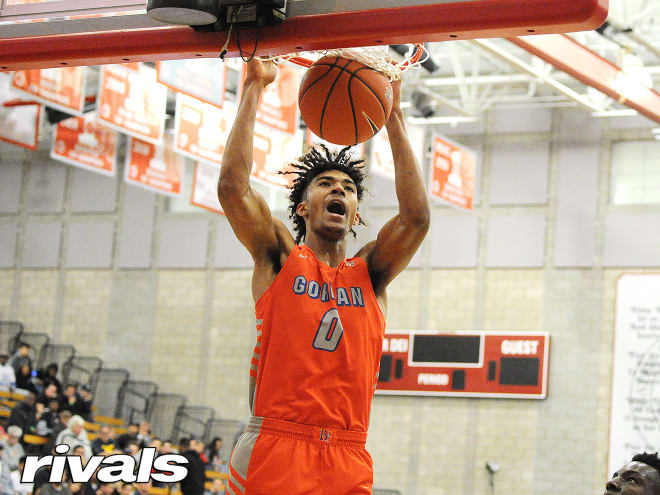 SUBSCRIBE today to stay up on the latest in Mountaineer sports and recruiting.
West Virginia has landed a commitment from one of its top targets in the 2020 class when Las Vegas (Nev.) Bishop Gorman power forward Isaiah Cottrell picked the Mountaineers.
Cottrell, 6-foot-9, 215-pounds, selected the Big 12 Conference program over a long list of scholarship offers including Kansas, Arizona, Washington, Florida, Texas Tech, California, Marquette, Oklahoma, Syracuse, TCU, USC, Virginia and Oregon just to name a few of those schools involved.
"I want to thank all the people that have gotten me here- my coaches, teammates, trainers and friends. I want to give a special thank you to my mother for her unconditional love and support. Thank you to all the programs that have recruited me. This has been the hardest, but best, decision I've ever had to make. Without further ado, I would like to announce that I will be attending THE West Virginia University⛰ #TakeMeHome #Hailwv," he wrote on social media.
The Mountaineers were among his final eight schools along with Kansas, LSU, Texas Tech, Rutgers, Washington, Wake Forest and UNLV but ultimately won the battle due to the long-standing connections to the program and the area.
"They have showed that they really want me and not just that they need me. Their efforts coming out to Las Vegas and across the country at times to see practice and come and check on me stand out," he told Rivals.com.
The Rivals.com four-star prospect remained a priority of West Virginia throughout his recruitment and took an official visit to campus last September. He also took official trips to Kansas and Rutgers as well as a host of unofficial visits.
Cottrell is excited to play under head coach Bob Huggins hard-nosed style of basketball.
"I think it's good for me. I know it's never personal and that it's just going to make me better as a person and as a player," he said.
An athletic big man with touch that can run the floor, Cottrell becomes the first commitment for West Virginia in the 2020 class. The four-star prospect is rated as the nation's No. 64 player overall by Rivals.com and the No. 9 overall power forward.
Cottrell is a big boost to the Mountaineers efforts in the next cycle as a centerpiece in the class.
Rivals.com National Basketball Analyst Eric Bossi contributed to this report.
WVSports.com will have more with Cottrell in the near future.