Looking at the West Virginia defensive roster measurables
Sponsored by FranchiseCoach.net

Fall camp has came and passed at West Virginia as the Mountaineers speed toward the start of the 2022 season.
WVSports.com examines the roster and looks at each position group on the defensive side of the ball to see how players have changed their bodies from the off-season as well as how the newcomers stack up.
*=New to the program.
Defensive linemen:
12 Taijh Alston, 6-4, 255, r-Sr (+10 lbs)
*35 Aric Burton, 6-5, 202, Fr
44 Lanell Carr, 6-1, 245, So (-3 lbs)
*47 Anthony Del Negro, 6-0, 259, r-Jr
97 Brayden Dudley, 6-2, 248, r-Fr (+6 lbs)
95 Jordan Jefferson, 6-3, 310, r-Jr (+12 lbs)
*99 Zeiqui Lawton, 6-1, 274, r-Fr
*93 Mike Lockhart, 6-4, 317, r-So
91 Sean Martin, 6-5, 279, So (-1 lbs)
*92 Asani Redwood, 6-3, 280, Fr
94 Hammond Russell, 6-3, 300, r-Fr (+13 lbs)
45 Taurus Simmons, 6-2, 238, r-So (-12 lbs)
55 Dante Stills, 6-4, 285, Sr (+5 lbs)
52 Jalen Thornton, 6-2, 278, r-So (+5 lbs)
96 Edward Vesterinen, 6-3, 281, So (+11 lbs)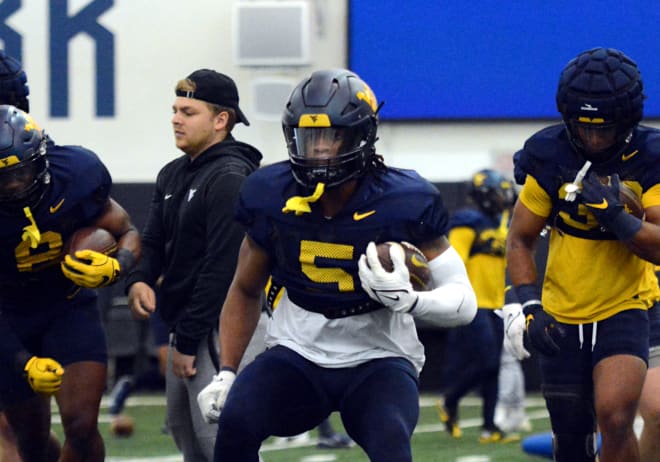 Linebackers:
*18 Tirek Austin-Cave, 6-1, 228, So
10 Jared Bartlett, 6-2, 235, r-So (+10 lbs)
36 Caden Biser, 6-0, 226, r-Fr
5 Lance Dixon, 6-2, 220, r-So (+10 lbs)
33 Jairo Faverus, 6-0, 216, r-Fr (+8 lbs)
*8 Lee Kpogba, 6-1, 230, Jr
*19 Trey Lathan, 6-1, 218, Fr
6 Exree Loe, 6-0, 214, r-Sr (-4 lbs)
49 Wil Schoonover, 5-9, 218, r-So
Safeties:
22 Aubrey Burks, 5-11, 201, So
16 Caleb Coleman, 6-2, 195, r-Fr (+20 lbs)
*32 Raleigh Collins, 6-3, 196, Fr
*7 Jasir Cox, 6-1, 204, r-Sr
*24 Marcis Floyd, 6-0, 194, r-Jr
27 Davis Mallinger, 6-1, 194, r-Fr (+6 lbs)
*13 Hershey McLaurin, 6-1, 204, r-So.
25 Saint McLeod, 5-11, 205, So (-4 lbs)
30 Naim Muhammad, 5-11, 201, r-So (-2 lbs)
14 Malachi Ruffin, 5-10, 190, r-Sr (+3 lbs)
*17 Jaylon Shelton, 6-2, 190, r-So.
*31 Christion Stokes, 6-0, 195, Fr
34 Avery Wilcox, 6-0, 205, r-Fr (+11 lbs)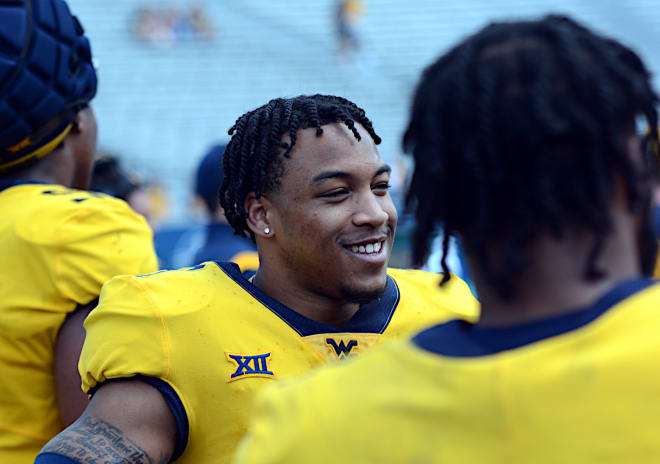 Cornerbacks:
*4 Rashad Ajayi, 5-11, 182, Sr
*29 Mumu Bin-Wahad, 5-10, 179, Fr
*11 Wesley McCormick, 5-11, 200, r-Sr
*28 Jacolby Spells, 5-11, 180, Fr
20 Andrew Wilson-Lamp, 6-2, 178, r-Fr (+4 lbs)
*42 Tyrin Woodby, 6-0, 171, Fr
23 Charles Woods, 5-11, 193, Sr