Controlling emotion critical for West Virginia in rivalry opener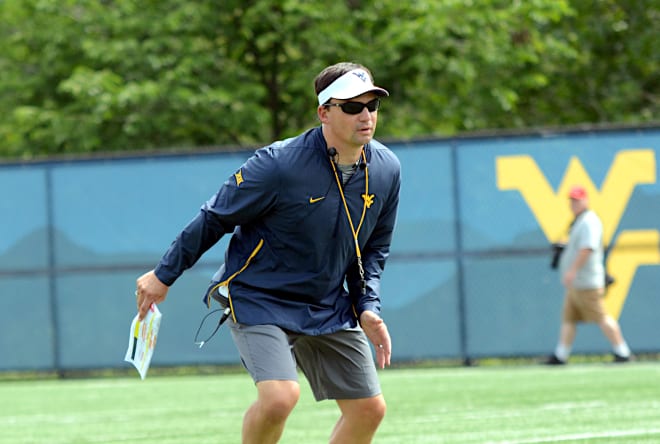 West Virginia has played Pittsburgh more than any other rivalry opponent.
The Mountaineers have squared off against the Panthers 104 times, with the next opponent Syracuse 43 games behind in the pecking order.
But the 105th edition of the Backyard Brawl will be the first time that these two teams have squared off in over a decade after playing one another for 68 consecutive years prior to 2012.
None of the current players have obviously ever appeared in the rivalry, but emotions will be high. That's because of the significance not only to the start of each team's 2022 campaign, but what the game means to the fan bases of both clubs.
Players have heard plenty of stories and the history behind the rivalry, but now players on each side will have their own opportunity to write their own chapters in the matchup.
"Inside I'm very up but at the same time I'm at a level where I can control it and not be too overwhelmed or too excited to play," senior defensive lineman Dante Stills said.
Given the magnitude of the game and it being a primetime matchup with ESPN College Gameday showcasing the contest, there isn't going to be a need for a pre-game speech to fire up either team. But the challenge will come in making sure those emotions are kept in check.
That seems easy enough, but when you realize that not only is this the renewal of a rivalry but the opener for both teams that becomes more difficult. It has already been announced as a sell-out inside of Acrisure Stadium which should only add to that challenge of balancing energy levels.
"It's going to be about playing the game with emotion but not necessarily emotional," head coach Neal Brown said.
The trick is getting players to operate in situations where they aren't going to let those emotions lead to negative plays or trying to do too much to win the football game.
"You try to do too much as a player just because it's natural you're excited to be out there," coordinator Graham Harrell said. "You want to make magic happen instead of just doing your job."
The buildup is often overwhelming for younger or inexperienced players, especially considering the circumstances but the goal is to start fast and avoid taking punches first. That requires players to hit the field focused and at the top of their game while playing hard but under control.
Kickoff is set for 7 p.m. Thursday night so channeling those emotions into production on the field will be one of the biggest concerns for both teams.
"If you just do your job, that's enough," Harrell said. "That's how great things happen."