WVU nabs Australian punter Davies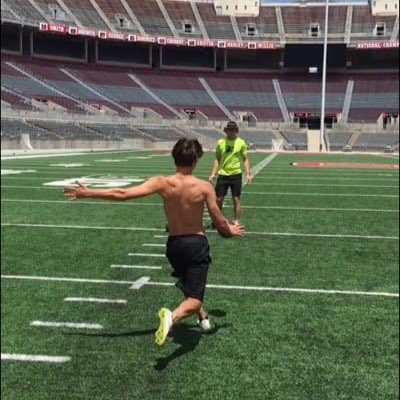 West Virginia head coach Dana Holgorsen said a week ago that he was tempted to head into Australia to secure a punter. He wasn't kidding as the Mountaineers have gone down under to grab a commitment from specialist Angus Davies.
"I've verbally committed to WVU and just awaiting the formal signing," he informed WVSports.com.
Davies, 6-foot-1, 180-pounds, lives an hour south of Melbourne in the coastal town Torquay and didn't actually start punting until about two years ago. Before then he had never watched American football, but one-day while browsing YouTube came across a video of Melbourne native Tom Hackett.
"After watching that I was immediately drawn to the college lifestyle and game," he said.
He would research where Hackett trained and found Prokick Australia where he was accepted into the program and two years of rigorous training resulted in West Virginia showing interest in his abilities. Davies worked two-times per week with coaches and former Aussie specialists Nathan Chapman and John Smith.
"They turned me into a punting robot for the first few months while the action was unfamiliar," Davies said. "And then it became a natural movement."
The Mountaineers offered a scholarship and it didn't take long for Davies to accept it.
"They were happy to have me on board," he said.
Davies has been to the United States on two separate occasions once to Hawaii for a vacation and then again with Prokick on their annual trip for camps. While he has yet to visit West Virginia, Davies is excited about his future with the program and plans to make it Morgantown at some point in the near future.
The punter considers his strengths at this stage his spiral punting as well as having the ability to rugby punt if called upon to do so.
Davies plans to enroll at West Virginia in time for fall camp next year and represents the 21st commitment for the Mountaineers in the 2018 class.
"Morgantown is where I want to play football," he said.